CURRENT
VACANCIES
Welcome to the careers section of the Jawad Business Group. If you are a self-motivated person looking for the right challenges and continuous growth, we've got the job for you.
SEE ALL VACANCIES >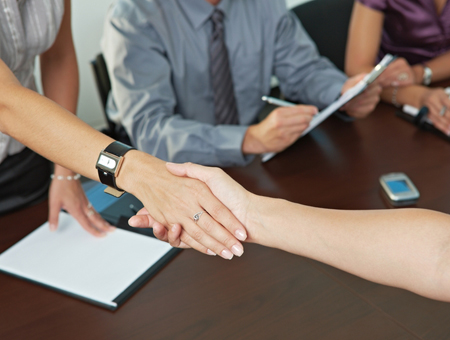 Papa John's Restaurant General Manager
< GO BACK
Restaurant General Manager
COMPANY

Papa John's

JOB TITLE

Restaurant General Manager

LOCATION

Bahrain

SALARY
JOB TYPE
CAREER LEVEL

0 years experience
Ref Code: RES_26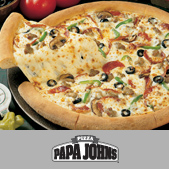 THE BRAND
Better Ingredients. Better Pizza.
Dive into any of the range of Papa John's delicious pizza with its tangy garlic sauce and super toppings and enter a vast world of flavours!
Committed to quality, only the finest ingredients are used - from fresh-sliced vegetables to fresh hand-tossed dough and superior quality tomato sauce – there's no compromise. Vine-ripened tomatoes, grown in the rich, fertile valleys of central California and packed within an average of six hours after harvesting, give the sauce a rich and unique flavour! Because the vegetables are sliced fresh daily, never vacuum-packed or pre-cut, they are always crisp and flavourful. Unlike every other pizza chain, the pizzas are prepared with fresh, hand-tossed dough every single day!
THE ROLE
He/she is a leader, and must solve the problems, make informed decisions and manage the workforce and time wisely in order to achieve maximum results. He will manage the Restaurant on a profitable basis, consistently Serving quality Food with Fast, courteous Service in Clean and Pleasant Surroundings.
KEY RESPONSIBILITIES
Achieve sales & profit target –manage P&L to required budgets.
Implement local promotions and marketing plans.
Monitors sales projections and budgets versus actual sales.
Ensure that all management and staff are trained to the required standard.
Maintain and improve QSC standards to generate and be well differentiated in the market.
Responsible for ensuring the highest level of customer service throughout the store.
SKILLS AND EXPERIENCE
With Excellent English communication skills.
With at least 2 years work experience from a restaurant as a Store Manager.
Must have knowledge and experience in stock control, inventory , food costing, sales projections.
Must have knowledge on the GCC market in relation to marketing strategies.
Must be have Management skills and can handle any issues regarding the staff as well as restaurant operations.
BACK TO TOP ∧