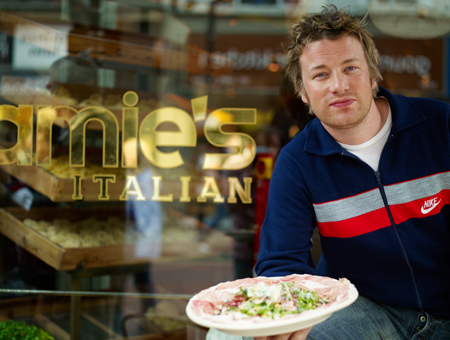 JAMIE'S ITALIAN
A Jamie Oliver restaurant
At Jamie's we approach food in a way that demonstrates not only our love for Italian cuisine but with a deeper understanding of the preparation and the enjoyment of it. It's the way Italians approach their meals. It's about knowing the story of each ingredient and how and why it is used. It's about relaxing and taking time over your food, it's about getting friends together and sharing all the different dishes. That's what we do at Jamie's Italian. Every day we serve up delicious, farm-fresh food using traditional Italian recipes, all cooked with love and passion.
CAREERS AT JAMIE'S ITALIAN
Jawad offers exciting careers for talented people. See our latest vacancies for Jamie's Italian below:
STORE LOCATIONS
You can also use the interactive map to search for vacancies or stores in your preferred location.
BACK TO TOP ∧