THE JAWAD DOME
The Jawad Dome in Barbar welcomes customers into a world of convenience. Enjoy the benefits of shopping for groceries in the…
READ MORE >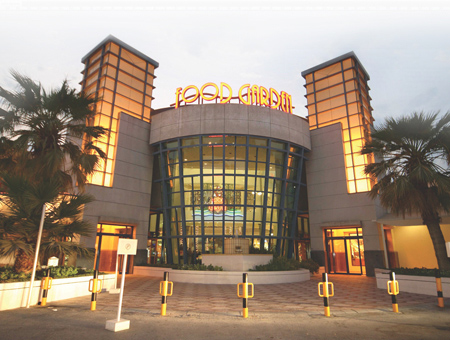 THE JAWAD DOME
The Jawad Dome in Barbar welcomes customers into a world of convenience. Enjoy the benefits of shopping for groceries in Jawad Supermarket. Browse in stores like Artikel & Galleria Sophia looking for that perfect knick-knack for your home. Also enjoy shopping from great brands like Accessorize, Hush Puppies and more. Enjoy great food at Tilly's and savour the joys of a traditional English Afternoon Tea. Whet your appetite at the food court and choose from a range of cuisines from around the world – Thai, Chinese or American, which includes Chili's, Papa John's Dairy Queen and Deli France. For those who have a playful side, walk into Game On and discover a world of console games, blue ray movies – buy them or play there in front of big screens. Kids can enjoy free henna, face painting and their favourite roaming characters on the weekends. Enjoy the benefits of free Wi-Fi throughout The Jawad Dome and stay online. What's more, there's ample parking as well.
CAREERS AT THE JAWAD DOME
Jawad offers exciting careers for talented people. See our latest vacancies for The Jawad Dome below:
STORE LOCATIONS
You can also use the interactive map to search for vacancies or stores in your preferred location.
BACK TO TOP ∧